U.S. equity futures declined and a rally in Asian stocks faded as traders mulled a grim milestone in the coronavirus outbreak which showed continued signs of damage on economies and companies.
With just one tweet, U.S. President Donald Trump conjured up the prospect of a global oil alliance to rescue the industry from the worst shock in history. The question is whether it evaporates just as quickly. This tweet sent oil as much as 35% higher but finally closed with half gains.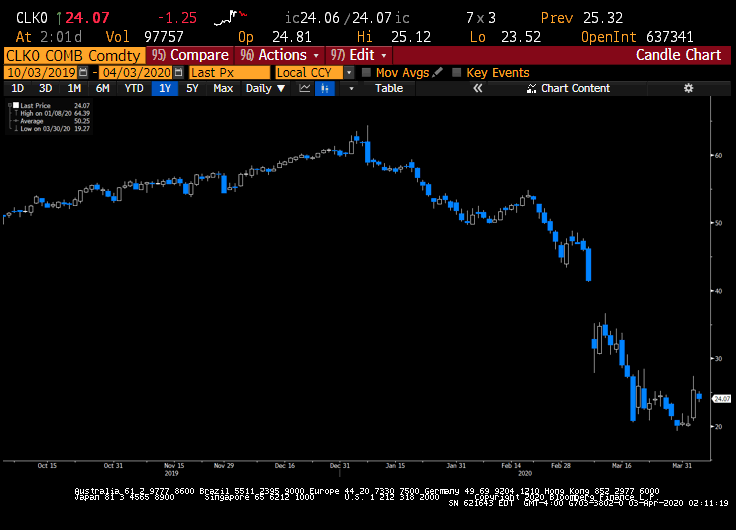 Spain is pushing for a massive public spending program funded by joint debt issuance. The Germans are determined to avoid so-called coronabonds and want to use the euro-area's bailout fund instead.
Today's Economic Data
12:30 (UK time): Non-Farm Employment Change (USD)
12:30 (UK time): Unemployment Rate (USD)
14:00 (UK time): ISM Non-Manufacturing PMI (USD)