Stocks fell sharply once again on Wednesday as predicting the peak of the coronavirus pandemic remains guesswork. After the worst first quarter since 2008 for stocks, Wall Street started the second quarter in the deep red.
Saudi Arabia showed no sign of bowing to pressure from U.S. President Donald Trump to dial back its oil-price war with Russia. Instead, the kingdom pushed crude supply to record levels.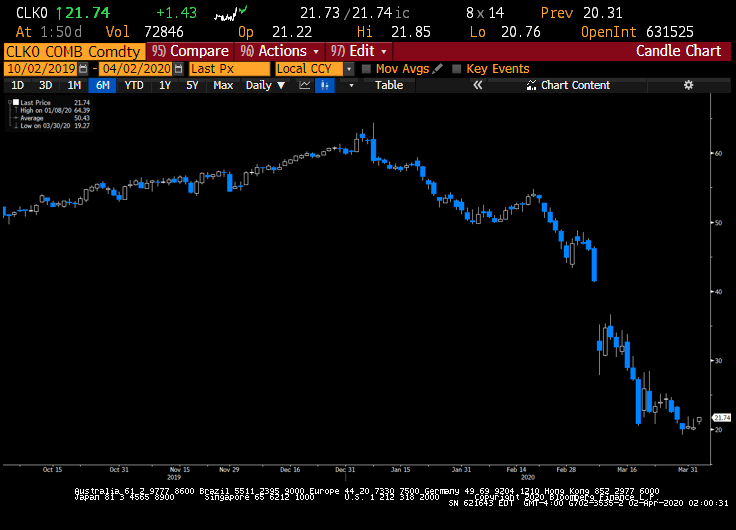 Boeing's widebody aircraft production estimate over the next three years lowered by 60%. Boeing will offer early retirement and buyout packages to its employees.
Today's Economic Data
12:30 (UK time): Unemployment Claims (USD)